About Us
We have built our business on one singular mission: We do exactly what we say we are going to do . KEI is a non-ferrous scrap brokerage business specializing mainly in aluminum. We provide many value added benefits such as hedging, trucking, storage, quick money when needed, etc. We have a reputation in the industry which is second to none.
Our History
The principals at KEI are Larry and Matt Kripke. Larry began in the scrap business in the mid-1960s at Sherwin Metals with his father, Sherwin and brothers, Harley and Bobby. Larry graduated in 1965 from the University of Michigan Business School and then came back to Toledo to enter the family business.
In 1976, Sherwin Metals merged with Tuschman Steel to form Kripke-Tuschman Industries. Larry became head of all non-ferrous operations. In 1983, Kripke-Tuschman completed a sale to Omnisource Corporation. Larry moved up within Omnisource and eventually became head of the Ohio non-ferrous trading group. At different periods in his non-ferrous career, Larry ran a secondary smelter, a copper granulating line, a hedging operation, and numerous other aluminum and copper operations. In 1993, Larry left Omnisource and started his own company Kripke Enterprises, Inc.
In 1994, Kripke Enterprises grew to the point where he needed additional help. His wife, Joanie kept the books and Linda Yohe handled the freight movements and logistics.
In October of 1994, Larry's oldest son Matt joined the business.
Matt graduated from the University of Michigan Business School in 1990. He worked for 5 years in direct sales and opened offices for Vector Marketing in Toledo, London (England), and Pittsburgh. When the opportunity came to join the family business, he left Vector to come home to Toledo. Matt has become very knowledgeable in all aspects of non-ferrous trading, especially aluminum hedging relationships.
Since 1994, the company has grown into one of the country's premiere Non-Ferrous brokerages, now employing nine additional traders: Marvin Finkelstein, Andy Golding, Chad Kripke, Eric Phillips, Todd Engle, Patrick Richardson, Eric Arnold, Collin O'Loughlin, and Conor Riehle.
In July 2017, Kripke Enterprises acquired Mid South Aluminum, Inc. based in Jackson, Tennessee. Mid South Aluminum is one of the country's leading Aluminum Coil distributors for home building, sign and lighting manufacturing, outdoor sheds and patio enclosures. Alan Sallee Jr. is Vice President for Mid South Aluminum.
We pride ourselves on running an efficient, honest business. This is only possible due to the high caliber of people that we have in our office.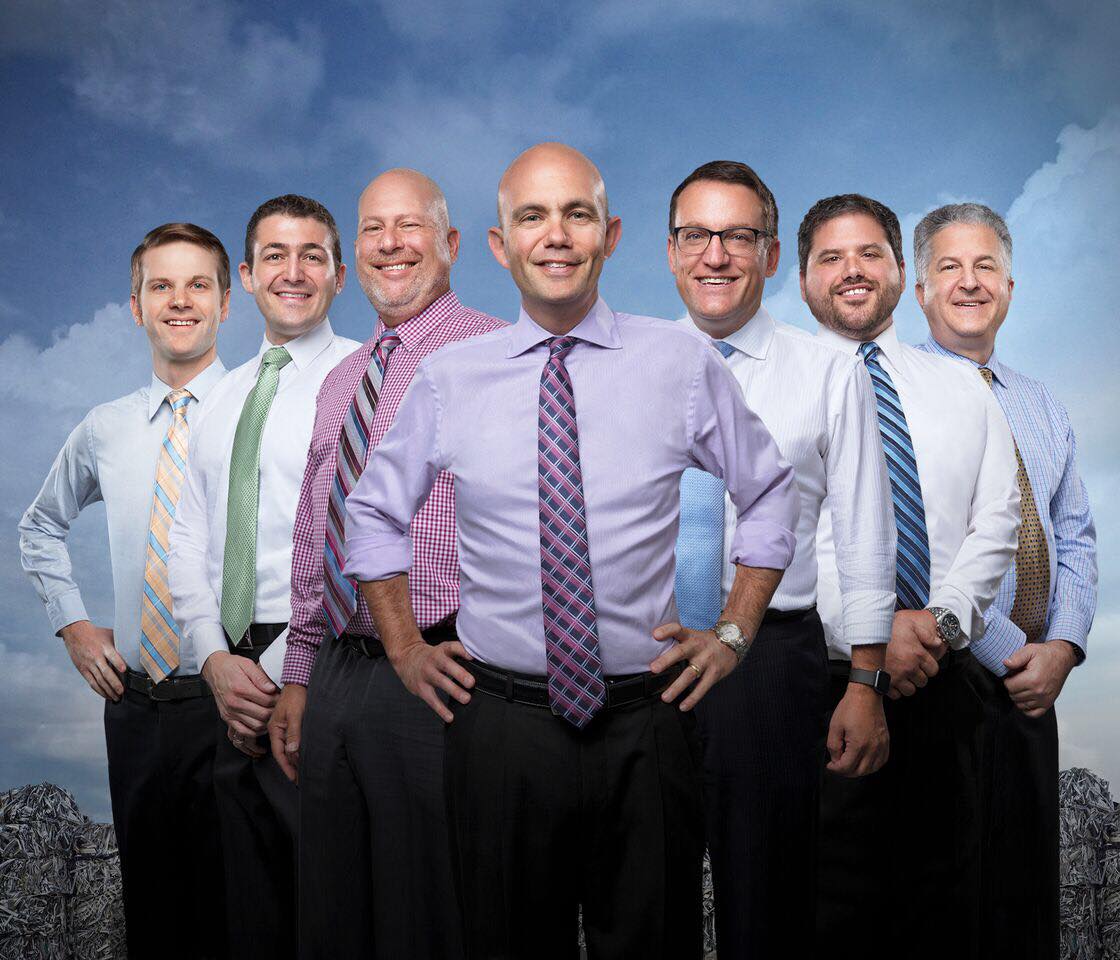 We are active members of Institute of Scrap Recycling Industries (ISRI). Andy Golding is currently the National Vice Chairman and has served as President of the local Northern Ohio Chapter, and the national convention chair. Matt Kripke has also served as President of the Northern Ohio Chapter, and national finance chairman. Marvin Finkelstein has served as President, Vice President, Treasurer and Secretary of the Southeast Chapter. Eric Phillips is currently serving as Vice President of the Northern Ohio Chapter.
COMMUNITY SERVICE
"Make the world a better place" is our motto and we are very committed to serving the community. We achieve this through philanthropy and community service.  The list of organizations we have assisted includes:
The Red Cross
United Way
Ronald McDonald House
Habitat For Humanity
Boys and Girls Club
Mom's House
Josina Lott Community Services
Humane Society
Cherry Street Mission
Northwestern Ohio Food Bank
Hospice of Northwest Ohio
Toledo Botanical Gardens
AWARDS
Global Metals Awards Finalist for the 2017 and 2016 Platts Industry Leadership Award for Scrap and Recycling.
Alcoa Top 10 Scrap Supplier in 2014, 2010, and 2007.